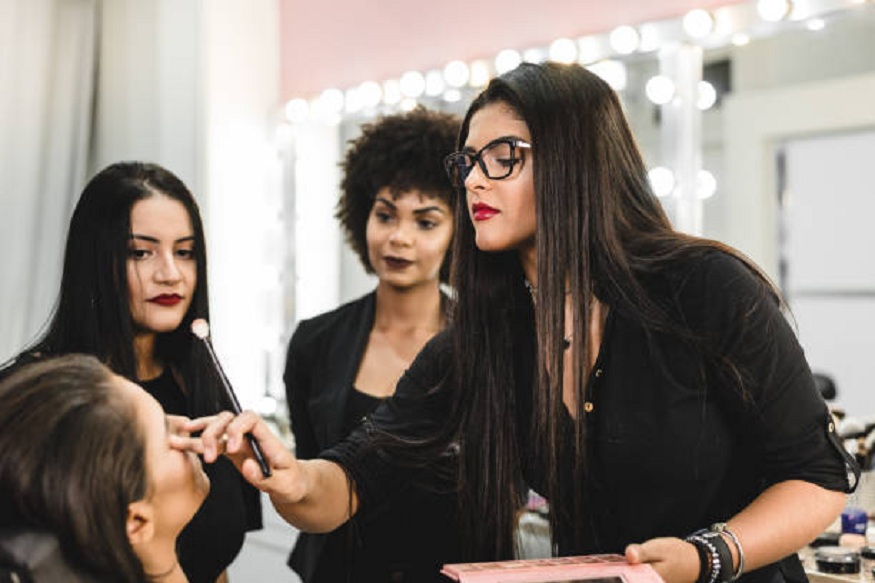 Do you want to offer a cosmetic workshop in Strasbourg or do it yourself, with family or friends? We have unearthed THE right address for you to learn how to make organic and natural homemade cosmetics for yourself or for the maintenance of your home: the Yourself boutique!
The teams of this institute for making organic beauty and maintenance products welcome you to the very center of Strasbourg to learn how to make your own deodorant, body oil, hand and face cream, etc., all while having fun !
Creative workshops focused on the preservation of the environment and the care of oneself and one's environment.
A cosmetic workshop in Strasbourg to learn how to make homemade beauty products
Have you always dreamed of making your cosmetics yourself? Do you want to take care of your face and your body while respecting the environment? So register automatically for one of the workshops offered by the Yourself teams!
Learn how to make care and maintenance products for the home with the pros
The teams of this cosmetic workshop in Strasbourg will accompany you to succeed in making natural beauty products favorable to your health. Using recipes tested and approved by Yourself experts, you will be guided step by step and in small groups to make homemade cosmetics that are more suited to your skin.
The shop also has in stock many raw materials, textures, flavors 100% natural and from organic farming. Something to have fun by making creams, treatments and natural cleaning products that respect the environment. Each workshop lasts at least an hour and is limited in number of places to promote exchanges and conviviality in small groups.
The Yourself workshop: a great gift idea for unforgettable moments with family or friends!
Your cosmetic workshop in Strasbourg offers a very complete and exhaustive list of workshops. It's simple, there is something for all tastes and desires! Choose the workshop schedule that appeals to you and for which you can make yourself available.
Your cosmetic workshop in Strasbourg is also open on weekends and it is possible to privatize the space for all your events: bachelorette party, birthday, baby shower or family celebration, everything is possible with Yourself!
At the end of the cosmetic workshop, you will leave with your products and the recipe used to make them.
Yourself: workshop and shop of organic and natural raw materials
Your cosmetic workshop in Strasbourg is one of the best for making natural beauty products adapted to your skin. Part of the space is dedicated to a shop of organic raw materials to order at leisure to make all your recipes!
A cosmetic workshop in Strasbourg DIY committed to your health and that of the planet!
Yourself teams are committed to defending the planet and the environment. This is why they seek to spread knowledge by helping everyone to learn some essential Do It Yourself recipes in the field of beauty and hygiene.
Cosmetics are all made from natural and organic products such as plant and flower extracts. The pigments are also natural, derived from minerals. All recipes also prohibit the use of synthetic products and derivatives from the chemical industry. Something to do good for your skin without the drawbacks: allergies, itching and other classic side effects of traditional industry cosmetics.
A shop of natural raw materials to order without reserve
In addition to the many workshops organized in this cosmetic workshop in Strasbourg, you can then repeat the recipes learned in the workshop thanks to a shop of natural raw materials accessible to all. In store, you will find the vegetable oils, plant and flower extracts and essential oils used in the recipes developed by your Yourself experts. Enough to become a specialist in organic and natural cosmetics and make your own beauty products for yourself or for your loved ones!